We all start out having big dreams when we are children.  Some kids want to be like their parents, a policeman, doctor, vet and so on.  Depending on your home life, and school life, it begins to shape you into who you are and what you will become.  When I was little my first inclination of a long-term job was an archeologist.  The thought of digging in the dirt, dusting things off and finding some hidden treasure from centuries ago always fascinated me.  I have always enjoyed my history classes.  I have taken English classes that deal with ancient stories and folklore.  I can't remember when this route became something that was no longer an option.  But it changed as time went by.
For a short time, I even considered becoming a nun.  I was deep into the religious hole that was dug for me from years of Catholic school.  I envied their serene way, for the most part, and their unyielding idea of what the end will bring.  That quickly changed as I began to read more, discovering the many ways things are viewed and I started to question.  My nun dreams were dashed.  During high school, I wrote a lot of poems.  Freeform mostly, just to be able to get out the overly potent emotions that being a teenager always brings.  I enjoyed writing and creating a world.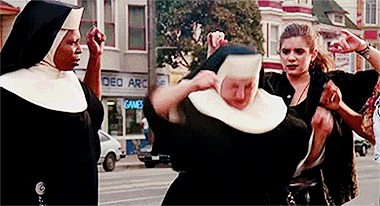 I lived in my daydreams.  As I have mentioned before, both in my blogs and on my podcast, bullying was a constant.  I created worlds that I lived in with my mind.  Writing some of that down gave me some release and gave me a thought as to what my passion really was.  I took a creative writing class as an elective my senior year.  I began to write with full fury and felt immense satisfaction when I was able to read my work to the class, hidden meanings that they didn't know where about them, and yet they clapped and said it was amazing.  A bit narcissistic, even for me.  It was all I had at that point, so I'll give that low point of my personality a pass.
My decision coming out of high school was to do video production.  Mainly my thought process was I could utilize my daydreams and create movies, TV shows, or music videos that I could bring to life.  I went to the Art Institute of Philadelphia for a grand total of maybe 5 days over the course of a month.  My dad had passed away the previous year, my mom wasn't taking care of the bills and there was a lot going on at home.  College was just not in the cards.  I went to work and helped with the house.  I had my son in 2006 and I figured my lot in life would be a desk job or grunt work.  I didn't have any special abilities other than being a body to fill a space.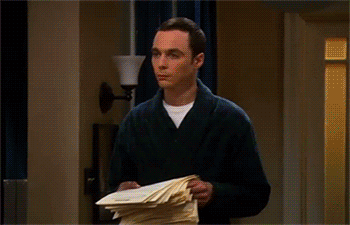 Besides life throwing me a lot of different things over the course of 9 or so years, I decided to go back to school.  I wasn't even sure what I was going to get out of it.  I just knew I needed to do it.  Initially, I was trying to hone my writing ability.  I had written a lot in the form of short stories and partially done novels.  Perhaps I had a career as a novelist.  I would create the next great novel.  Either way, I needed to work on my "talent".  I graduated with my Associate in Arts with a concentration in English.  Rather useless.
I still had a desk job.  My brain was turning to jelly, and I was nowhere nearer to what I was aiming for.  Whatever that aim may have been.  I was even doubting my ability more as the time progressed.  I continued my education at Drexel to at least get my bachelor's degree.  Instead of straight up English, I chose Communications with a concentration in Public Relations.  I am almost done and considering a master's degree.  Considering.  I have found as I have progressed through these classes, that my strength is in writing.  But not just that.  I was able to hone that down further.  My strengths were in writing short stories, creative non-fiction and anything public relation related.  I also found that grant writing is a great avenue to look at.
I was able to use this knowledge and applied to my company's Marketing department.  I will be starting full-time doing that on July 1st.  Did I ever picture myself doing this?  Not at all.  I never pictured anything that put me in any type of public eye.  But here I am.  Pushing myself to break those fears and get things done.  Bring whatever semi-dream to reality.  I am still utilizing my writing, just in different ways.  I am by no means abandoning the idea of becoming a published writer.  But at least my work life is more in tune with what I enjoy doing.
I am not saying put yourself into massive debt to find your path.  What I am trying to say is that as life progresses it leads to some strange pathways.  Paths that we would have never thought we would be on.  Did I ever in my right mind think I was going to be in marketing?  No. Never.  Somehow, I got here.  Somehow, I found myself on this road.  I am happy to travel it.  Not too happy with all the bumps and obstacles, but I suppose that is life in one form or other.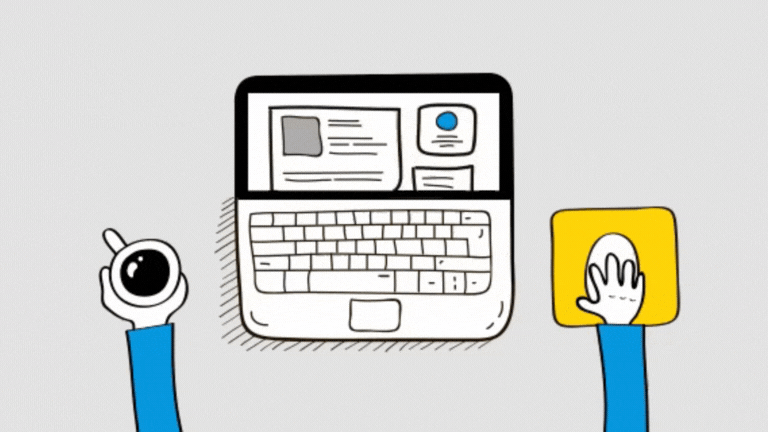 Regardless of where you are currently, you will find that special path for you.  Just do some introspective digging into who you are and what you can bring to the table.  Which is more than you probably think.  You may find yourself doing something you never thought about before.  Give it a try, you never know where it will take you.