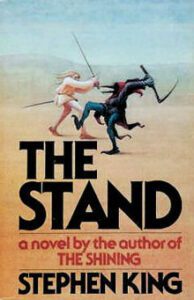 While the world is being plunged into a Stephen King novel, we are all a little uncertain with what the future holds.  I only just became fully quarantined for about nine days now.  My company is essential, but their flow of work had been slowed exponentially.  So, furlough time for me.  One would think writing would be at the fore front of my mind.  Unfortunately, that has not been the case.  As some of you may understand, when faced with an enormous amount of time, the little devil of procrastination rushes in.  So naturally I cleaned the living room, kitchen, and bedroom.  I organized my mom's books into a mini library.  I set up my writing desk with all the knick-knacks.  Note the lack of writing on said desk.
In order to help you and anyone struggling with a schedule or routine I have been doing some exercises daily to keep the flow going.  It is all about having a plan.  I make a list each day of what I want to accomplish.  With this at least you can set aside time for writing while getting the other tasks out of the way.  I know the feeling of sitting down to write when a million other things come to mind that you want to do.  Then you find a reason to search for something on Wikipedia or Google.  All the intention is there but it flies out the window in an instant.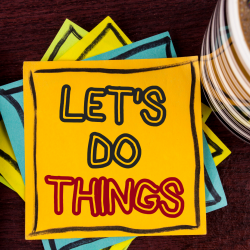 Routine and dedicated time.  These are your strongest allies.  I know quiet spaces are not easy to come by.  Especially now that everyone is home.  Perhaps when the kids are working on school or a craft.  Or in the quiet of the evening.  Whichever it is, you can do it and be able to get creative content out.  Even if it is a few minutes at a time.  Writing at any time, about anything, even for a few seconds, can help get what it is you want to write about, out.
My mom has a few different versions of "The Stand" by Stephen King.  A hardbound book and two paperbacks.  They are all impressively thick books.  I have seen the 90's mini series and I know there is a newer series that came out.  Even though the book has both similarities and differences to the current global situation, it is something you should check out and read.  Check out the link!